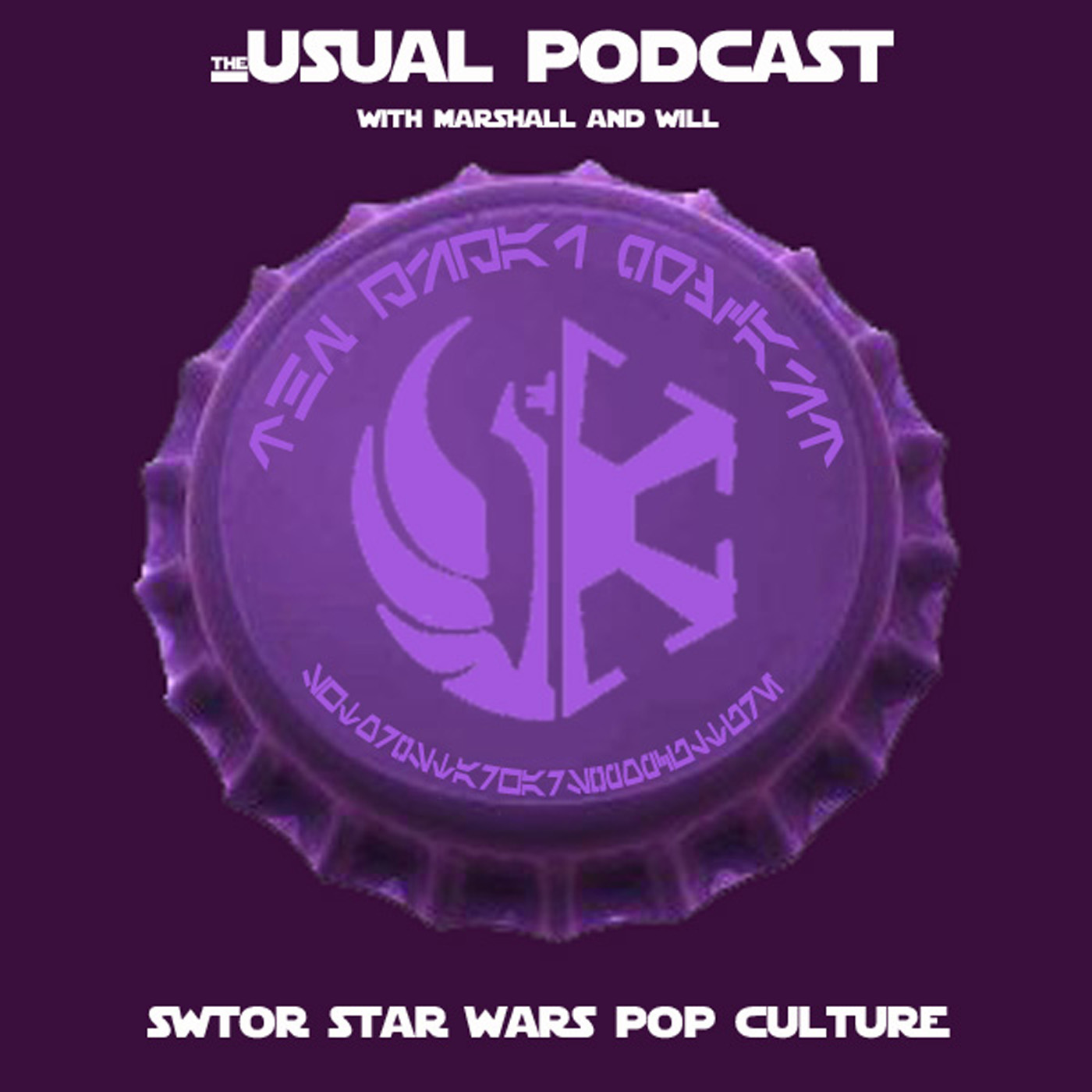 In the Star Wars: The Old Republic section of the show, Marshall and Will discuss the Fall Roadmap!
Links:
News – Dev Tracker
*DELAYED* Maintenance: September 11th, 2018
Discussion Topic
FAME AND FORTUNE - GAME UPDATE 5.9.3 – MID TO LATE SEPTEMBER
SWTOR Refer-a-friend links at theusualpodcast.com on our about page
Star Wars Section - (19:45)
In the Star Wars section of the show, the guys discuss Kathleen Kennedy receiving an honorary Oscar.
Links:
Star Wars
Discussion Topics
Kathleen Kennedy Receiving Honorary Oscar
The Usual Round-up - (22:00)
The guys discuss the passing of Burt Reynolds, the possibility of John Williams scoring Galaxy's Edge, an Avengers fan theory, and more!
Links:
Burt Reynolds, "Smokey and the Bandit" star, dead at 82
A Walk in the Parks
Disney
Star Wars: John Williams Reportedly Returning to Score Disney's Galaxy's Edge Park
Crossing the Streams
Netflix
Reel Reviews
Casting
Jordan Peele Reportedly in Talks for 'Candyman' Remake
Marvel
Black Panther
Disney Is Pushing 'Black Panther' in Numerous Oscar Categories
Avengers
'Avengers: Infinity War' Fan Theory Suggests Odin Initially Collected All the Infinity Stones
SMod
Kevin Smith Is Dropping Batman From the Title of One of His Most Popular Podcasts
Merchandise
GAME OF THRONES' 33-PLAYER TABLETOP GAME IS MASSIVE, INTRICATE, AND FREE
Outro and Contact Information
If you have comments or questions, you can find us at theusualpodcast.com, email us at theusualpodcast@gmail.com, and find us on Facebook, Pinterest, Google+, Instagram, Twitch, and YouTube. Marshall is @darthpops on Twitter, and Will is@iamwillgriggs. Please take the time to give us a positive rating on iTunes and Stitcher, and like and share us on the social medias! Use our link to try Audible free for 30 days! Like what we're doing? Become a patron HERE, or check out our support us page for more way to show your love.