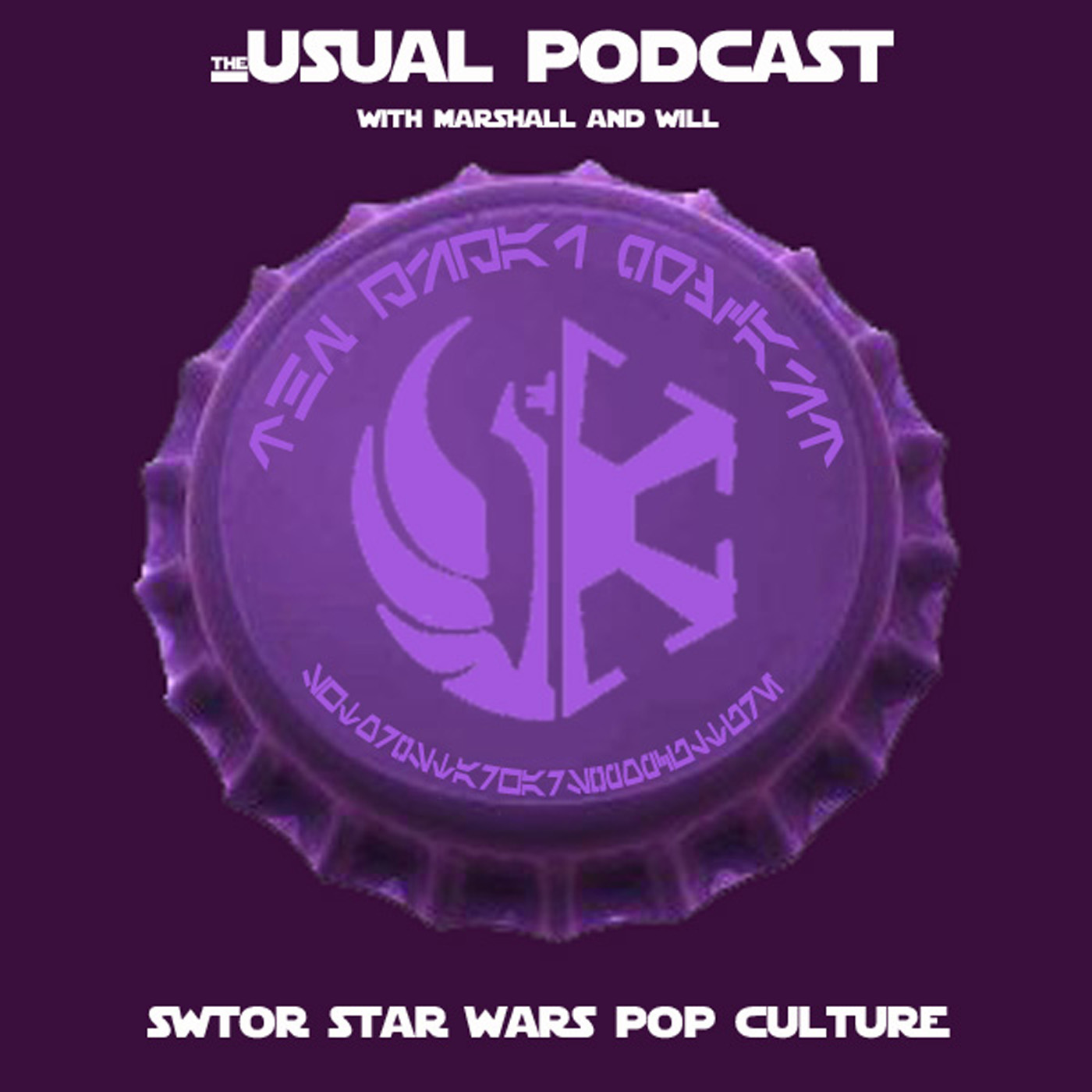 NOTE: Minor spoilers for Avengers: Endgame, and major spoilers for Game of Thrones season 8.  However, this was recorded before the GoT finale.
Star Wars: The Old Republic Section
In the Star Wars: The Old Republic section of the show, Marshall, John, and Nick discuss the games they're playing, the latest SWTOR news, in-game events, PUCT 4 and a so much more!
Links:
News – Dev Tracker
5.10.3 The Dantooine Incursion Feedback
Discussion Topics
It's time to make HK-55 and Chapter 10 available for subs??
The Pirate Incursion In-Game Event
PUCT 4 - July 19th, 5PM @MissionBrewery
SWTOR Refer-a-friend links at theusualpodcast.com on our about page
Star Wars Section - (27:25)
In the Star Wars section of the show, the guys discuss the death of Peter Mayhew and upcoming Star Wars movies and TV shows.
Links:
Peter Mayhew, Chewbacca in 'Star Wars,' dies at 74
'STAR WARS: THE RISE OF SKYWALKER' MAY BE HEADING TO SAN DIEGO COMIC-CON 2019
New STAR WARS and Marvel Movies Get Official Release Dates
Third Star Wars Live-Action TV Series Announced by Disney CEO
The Usual Round-up - (42:15)
The guys discuss Disney parks news, their acquisition of Hulu, and Nick and Marshall rant a bit about Game of Thrones season 8.
Links:
A Walk in the Parks
Disney
Disneyland Park are available on May 2 for visits from May 31-June 23, 2019
Here's How to Make a Reservation to Visit Star Wars: Galaxy's Edge at Disneyland Park Between May 31 and June 23, 2019
Listen To John Williams' STAR WARS: GALAXY'S EDGE Theme
Crossing the Streams
DC Universe
Robert Pattinson Cast as New Batman
Netflix
Black Mirror Season 5 First Look Reveals Marvel and DC Stars Facing Off
Hulu
Disney Acquires Full Control of Hulu
TV Time-What are We Watching?
Game of Thrones Creator George R.R. Martin Shoots Down Rumors That Books 6 and 7 Are Finished
Conventions
PUCT 4 - July 19th, 5PM @MissionBrewery
THE INTERACTIVE ZONE AT PETCO PARK RETURNS FOR SAN DIEGO COMIC-CON 2019
TAKING A LOOK AT THE MYTHS SURROUNDING SAN DIEGO COMIC-CON
Outro and Contact Information
If you have comments or questions, you can find us at theusualpodcast.com, email us at theusualpodcast@gmail.com, and find us on Facebook, Pinterest, Instagram, Spotify,  Twitch, and YouTube. Marshall is @darthpops on Twitter, and Will is@iamwillgriggs. Please take the time to give us a positive rating on iTunes and Stitcher, and like and share us on the social medias! Use our link to try Audible free for 30 days! Like what we're doing? Become a patron HERE, or check out our support us page for more way to show your love.