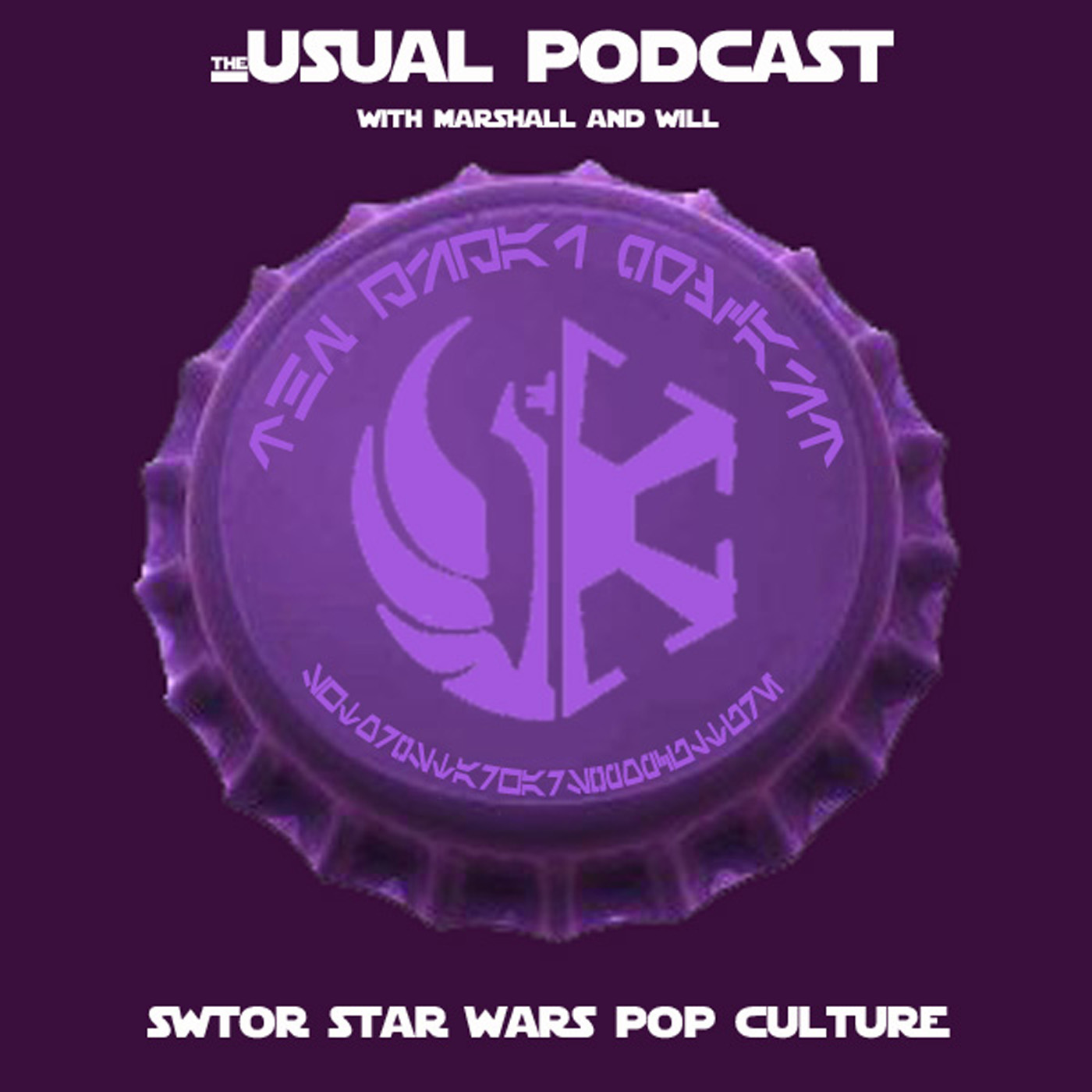 In this episode, Marshall and Will are joined by Nick Bright and Wil Ralston to talk about AMC's war with Universal, Shanghai Disney opening on May 11th, Star Wars news, TV shows they're watching under quarantine and so much more!!
Links:
AMC Goes to War With Universal
Shanghai Disney to open May 11
Disney to Save $900 Million Primarily by Pausing Construction and Refurbishment Projects in 2020
Sam Lloyd, 'Scrubs' Actor, Dies at 56
The Rise of Skywalker Is Now Streaming
First Episode Of Disney+ The Mandalorian Documentary Released
Nicolas Cage To Play Tiger King Joe Exotic In New Scripted TV Series
New Star Wars Movie From Taika Waititi Confirmed
In-game events (Double XP till June 16th)
SWTOR Refer-a-friend links at theusualpodcast.com on our about page
Outro and Contact Information
If you have comments or questions, you can find us at theusualpodcast.com, email us at theusualpodcast@gmail.com, and find us on Facebook, Pinterest, Instagram, Spotify,  Twitch, and YouTube. Marshall is @darthpops on Twitter, and Will is@iamwillgriggs. Please take the time to give us a positive rating on iTunes and Stitcher, and like and share us on the social medias! Use our link to try Audible free for 30 days! Like what we're doing? Become a patron HERE, or check out our support us page for more way to show your love.