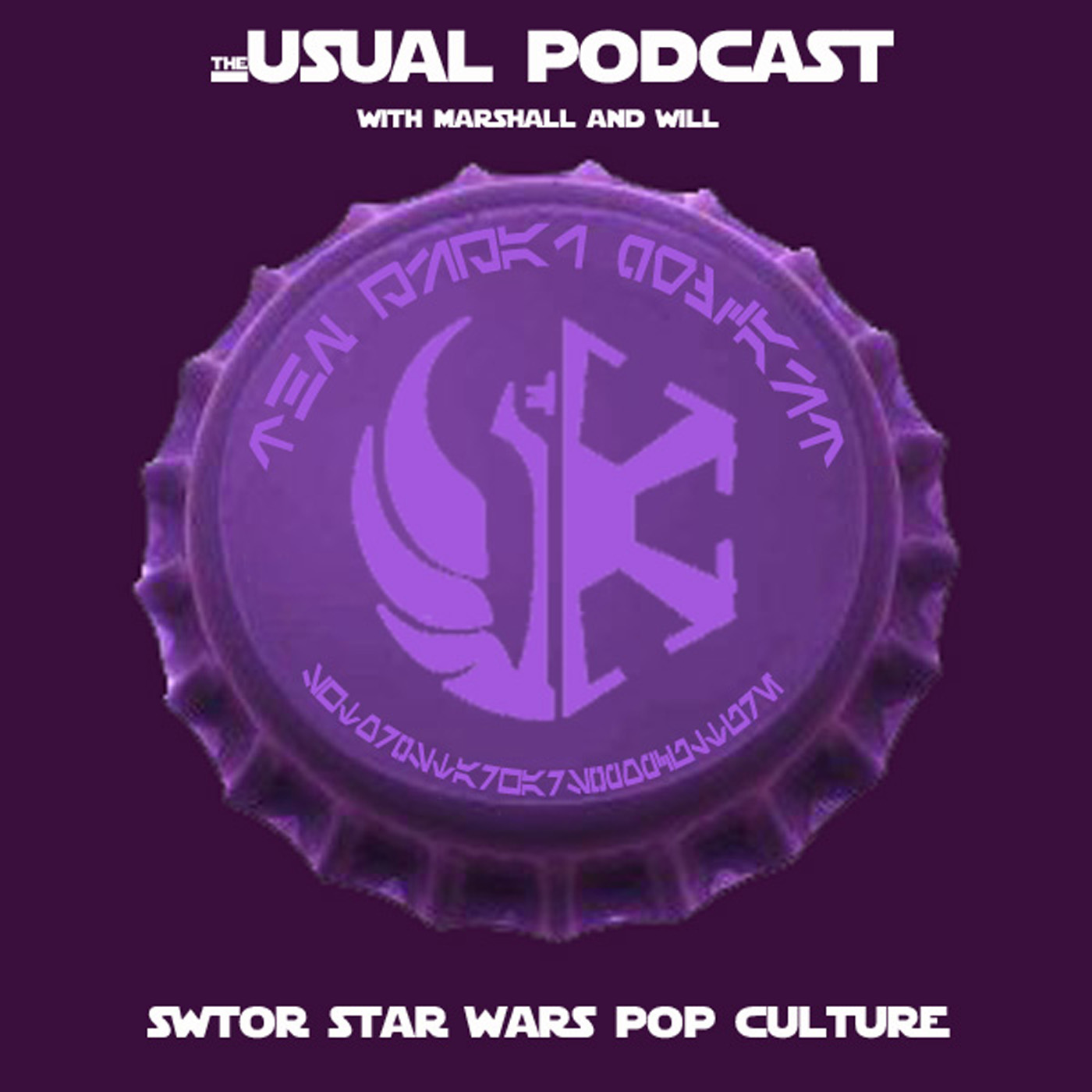 This episode, Marshall and Will talk about what they're binging, what games they're playing, the state of convention season and more!
Links:
San Diego Comic-Con is canceled for the first time in 50 years
SWTOR Refer-a-friend links at theusualpodcast.com on our about page
Outro and Contact Information
If you have comments or questions, you can find us at theusualpodcast.com, email us at theusualpodcast@gmail.com, and find us on Facebook, Pinterest, Instagram, Spotify,  Twitch, and YouTube. Marshall is @darthpops on Twitter, and Will is@iamwillgriggs. Please take the time to give us a positive rating on iTunes and Stitcher, and like and share us on the social medias! Use our link to try Audible free for 30 days! Like what we're doing? Become a patron HERE, or check out our support us page for more way to show your love.