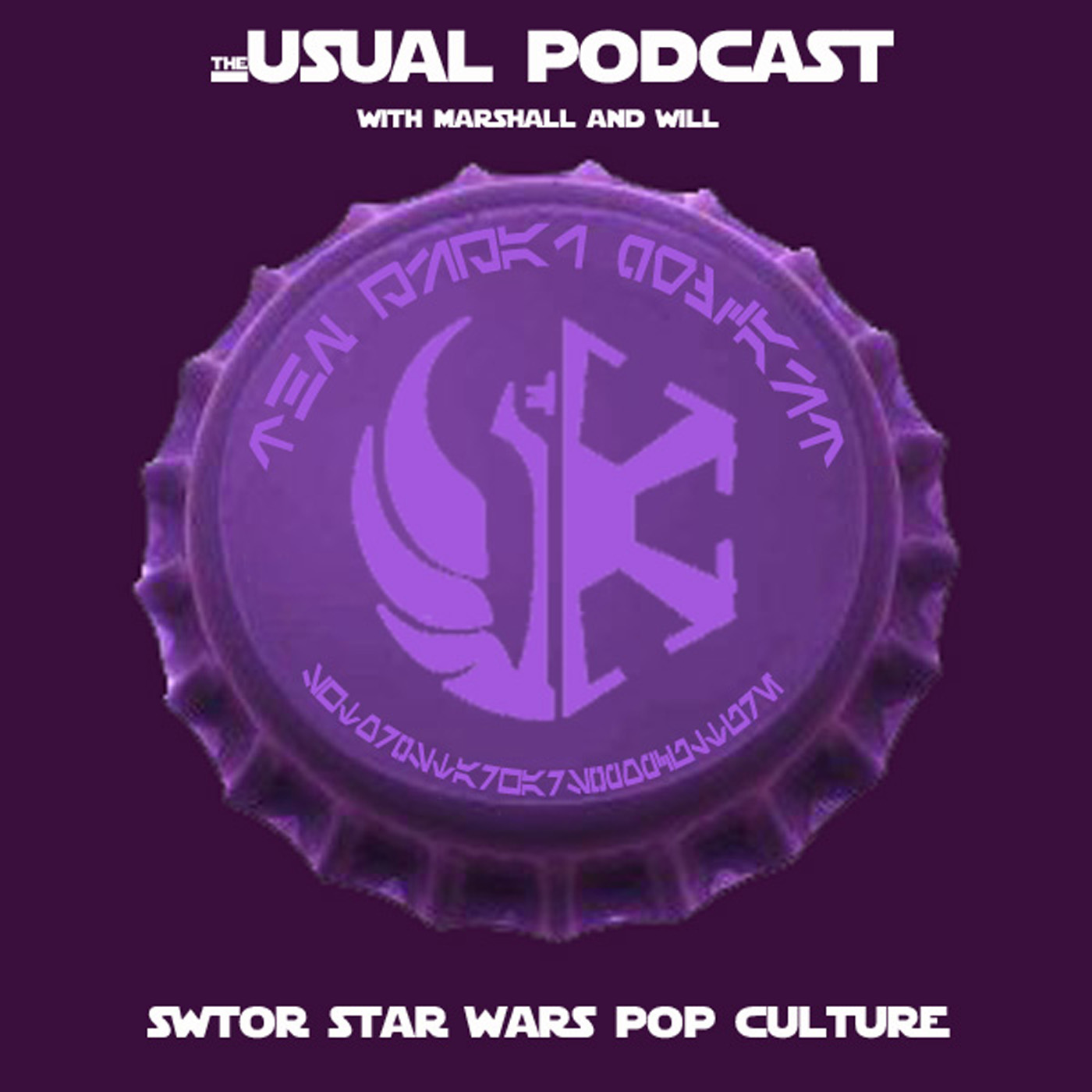 This show was recorded the day before the SWTOR 5.10 guild perks news dropped, and a few days before Stan Lee's death. Apologies for this show posting late, and for the change in audio quality the last two weeks. We'll discuss all of this on the next show.
In the Star Wars: The Old Republic section of the show, Marshall and Will discuss the success of the Extra Life event and some general gaming news.
Links:
Kid Lee's Highlight of Match Game
Non SWTOR Gaming
It Appears Nintendo Switch Is Getting YouTube Support Next Week
'Diablo Immortal' Gets Heavy Ire From Die-Hard Blizzard Fans
'Diablo 2' Producer Says Blizzard Is "Not Understanding Gamers Anymore"
Activision Blizzard Stocks Take a Hit Following 'Diablo Immortal' Backlash
Nintendo Switch Online NES Games For November Dated
SWTOR Refer-a-friend links at theusualpodcast.com on our about page
Star Wars Section - (17:20)
In the Star Wars section of the show, the guys discuss Star Wars comics news, Ron Howard wanting to direct another film, Episode IX teases, The Clone Wars and the live action shows heading to Disney+.
Links:
Marvel Star Wars Comics
Star Wars: Jar Jar Binks Returns in 'Age of Republic Special' Comic
Films
News
Star Wars: Ron Howard Open to Direct Another Film in the Franchise
Episode IX
Adam Driver Cryptically Teases Kylo Ren's 'Episode IX' Trajectory
John Boyega Possibly Teases He Wields a Lightsaber in 'Episode IX'
TV
Clone Wars
Was Cancelled Because It Was "Getting Really Graphic"
'Star Wars: The Clone Wars' Star Offers Season 7 Update
The Madalorian
Star Wars: ILM Launches TV Division, First Project Will Be 'The Mandalorian'
Cassian Andor
CASSIAN ANDOR LIVE-ACTION SERIES ANNOUNCED
The Usual Round-up - (32:20)
The guys discuss Disney+ Marvel shows, movie release dates, Venom's success, and a lot more!
Links:
Crossing the Streams
Disney+
TOM HIDDLESTON RETURNS AS LOKI IN NEW SERIES FOR DISNEY+
Netflix
Netflix Announces Six New Animated Shows
Release Dates
'Paddington 3' Is in the Works
'Ralph Breaks the Internet' Producer Details Film's Release Date Delays
Movies
'Bohemian Rhapsody' Opens to $50 Million at the Box Office
'Bill and Ted 3' Star Gives Filming Update
TV
'Black Mirror' Creator Denies Rumors That New Season Will Include Sequel Stories
Universal Usual
Berlanti
Riverdale
'Riverdale' Casts Kelly Ripa as Hiram Lodge's Mistress
Sony
'Venom's Success Makes It Less Likely Marvel Will Get Spider-Man Back From Sony According To Analysts
Trailer Time:
Fallout 76 Live Action Trailer
Outro and Contact Information
If you have comments or questions, you can find us at theusualpodcast.com, email us at theusualpodcast@gmail.com, and find us on Facebook, Pinterest, Google+, Instagram, Twitch, and YouTube. Marshall is @darthpops on Twitter, and Will is@iamwillgriggs. Please take the time to give us a positive rating on iTunes and Stitcher, and like and share us on the social medias! Use our link to try Audible free for 30 days! Like what we're doing? Become a patron HERE, or check out our support us page for more way to show your love.