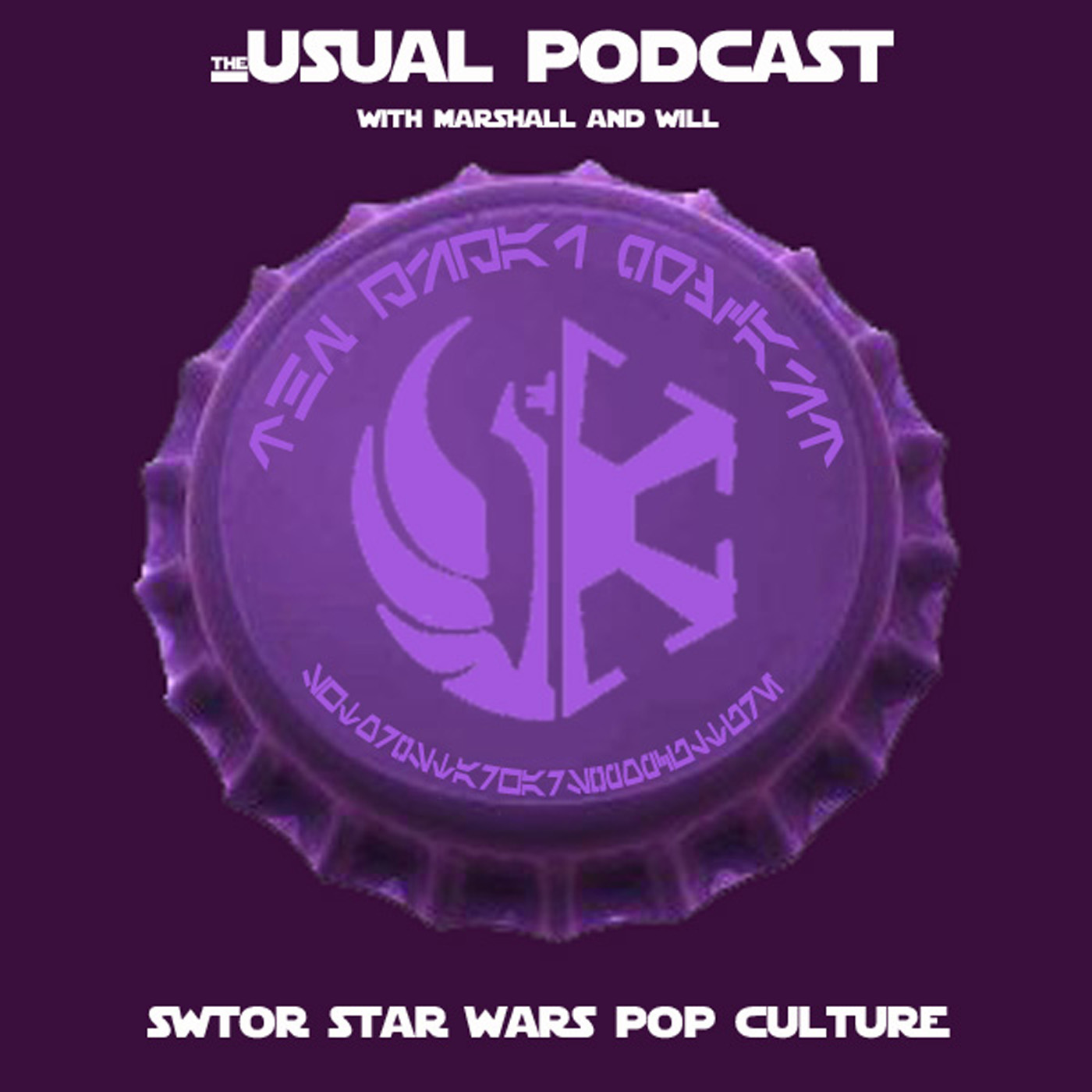 In the Star Wars: The Old Republic section of the show, Marshall and John discuss the announcement of the newest expansion!
Links:
Community Shout-outs:
News – Dev Tracker
Introduction to Guild Heraldry
Game Update 5.10.2: Heralds of Victory
Discussion Topic
Expansion Announced! Onslaught
General Set Bonuses and Tactical Items
Concealment / Scrapper Set Bonuses and Tactical Items
Onslaught Itemization Brainstorming
SWTOR Refer-a-friend links at theusualpodcast.com on our about page
Star Wars Section - (29:50)
In the Star Wars section of the show, the guys discuss all of the Star Wars Celebration news and the first teaser trailer for Star Wars Episode IX.
Links:
Discussion Topics
Star Wars Celebration Returning to Anaheim for 2020
Films
SWCC and General SW News
Lucasfilm President Teases Seeing Future Adventures of Sequel Trilogy Characters
Lucasfilm President Promises 'Knights of the Old Republic' Projects Are Being Explored
Episode IX
13 THINGS WE LEARNED FROM THE STAR WARS: THE RISE OF SKYWALKER PANEL
J.J. Abrams Confirms He Consulted With George Lucas While Crafting 'The Rise of Skywalker'
J.J. Abrams Explains Why 'Star Wars: Episode IX' Is Called 'The Rise of Skywalker'
JJ Abrams Reveals When 'Star Wars: Episode IX' Takes Place
TV
Resistance
First Footage Debuts at Star Wars Celebration
The Mandalorian
Release Schedule on Disney+ Confirmed
First Footage Description Revealed
The Clone Wars
'Star Wars: The Clone Wars' Trailer Hits the Internet
Games
Combat Is Influenced by The Legend of Zelda and Metroid
EA Has "No Plans" To Bring 'Star Wars Jedi: Fallen Order' To Nintendo Switch
Antagonist Is An Inquisitor Named "Second Sister"
Story and Gameplay Details Officially Revealed
Has No Multiplayer or Microtransactions
New 'LEGO Star Wars' Game Confirmed
The Usual Roundup
Discussion
George Lucas Helped Direct the 'Game of Thrones' Season 8 Premiere
Disney+
Outro and Contact Information
If you have comments or questions, you can find us at theusualpodcast.com, email us at theusualpodcast@gmail.com, and find us on Facebook, Pinterest, Instagram, Spotify,  Twitch, and YouTube. Marshall is @darthpops on Twitter, and Will is@iamwillgriggs. Please take the time to give us a positive rating on iTunes and Stitcher, and like and share us on the social medias! Use our link to try Audible free for 30 days! Like what we're doing? Become a patron HERE, or check out our support us page for more way to show your love.